Loading...
Your furnview session has been resumed in another window
furnview is already active in another window
Your session has been suspended

---

---
Information
No contact information has been provided
Copyright (2015) by D+H Software, Germany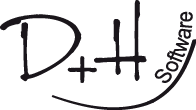 D+H Software GmbH
Rönacker 2
48619 Heek-Nienborg
Germany
Tel.: +49 (0) 2568/9320-0
Fax: +49 (0) 2568/9320-20
Management:
Dipl.-Ing. Reinhard Heuing
Werner Depenbrock
Handelsregister: Amtsgericht Coesfeld, HRB 3475
USt-IdNr. gemäß § 27a UstG: DE192959340
Confirm signing out
Are you sure you want to log off?
Should all furniture be removed from the AR scene?
Close planning
Do you have questions regarding your planning or would you like to print or send your planning? Alternatively, you could also send the planning by email.
Cloud-ID
With this ID, your dealer can create a purchase order.
Planning
Do you wish to overwrite the current planning or create a new one?