Loading...
Your Furnview session has been resumed in another window
Furnview is already active in another window
Your session has been suspended
Shows information about the retailer and imprint
Toggles between fullscreen and normal view
Resets the camera to its initial position

---

---
furnview
No contact information has been provided
Copyright (2015) by D+H Software, Germany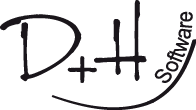 D+H Software GmbH
Rönacker 2
48619 Heek-Nienborg
Germany
Tel.: +49 (0) 2568/9320-0
Fax: +49 (0) 2568/9320-20
Management:
Dipl.-Ing. Reinhard Heuing
Werner Depenbrock
Handelsregister: Amtsgericht Coesfeld, HRB 3475
USt-IdNr. gemäß § 27a UstG: DE192959340
Furniture planning is being prepared
Your furniture planning is not available yet. Please try again in a few minutes.
Complete planning
Dies ist Ihre Cloud-ID:
With this ID, you can order the furniture by the dealer of your choice.
Save planning documents
Send planning documents to e-mail